THANK YOU
The successful completion of the redevelopment of St Cecilia's Hall has been made possible thanks to the incredible generosity, support, hard work and commitment from hundreds of people.  The dedication and foresight from everyone involved over the past 60 years has led to this memorable time in St Cecilia's Hall's history. It is with sincere gratitude that we thank everyone for their personal contribution, we could not have done it with you.
With special thanks to
Heritage Lottery Fund
Dr George Sypert and Dr Joy Arpin
The Wolfson Foundation
Binks Trust
Dunard Fund
Edinburgh World Heritage
The Friends of St Cecilia's Hall
Cruden Foundation Limited
The Stevenston Charitable Trust
Robert McCracken
Simon Weil
Dr Peter Mole
Joseph Kung
Norman and Christine Lessels
J.W.S Cassels
J. Malcolm Gourlay
Canon Rosemary A. Nixon
Charles Plouviez
Professor Dan Shen
Scottish Funding Council
Professor Sidney Newman
Professor Peter Williams
Professor Arnold Myers
Raymond Russell
Mrs Gilbert Russell
Rodger and Lynne Mirrey
Professor Sir Nicholas Shackleton
Frank Tomes
Anne Macaulay
Roderick D. Cannon
James Blades
The Galpin Society
We would like to acknowledge the ongoing support from
National Museums Scotland for the loan of musical instruments.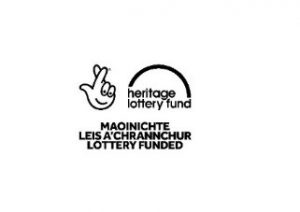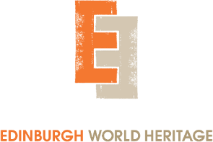 St Cecilia's Hall Redevelopment 2017
Donors
Dr George Sypert and Dr Joy Arpin
Binks Trust
Dr Janet Bisset
Mrs Sheila Cannell
JWS Cassels
Dunard Fund
Ms Mariota Dunning
Edinburgh World Heritage
Professor David Edward
The Friends of St Cecilia's Hall
Mr Gregor Giltrow-Tyler
Mr Malcolm Gourlay
Mr Deryk Guyatt
Mrs Susan Haisman
Heritage Lottery Fund
Dr Jean Keeling
Mr Andrew Keener
Professor Joseph Kung
Mr Ramzi Kurban
Mr Norman and Mrs Christine Lessels
Mr Robert McCracken
Mr Ian McFarlane
Ms Nan Mitchell
Dr Peter Mole
Mr Alexandre Nivault
Rev Canon Rosemary Nixon
Dr Helga Ogmundsdottir
Mr Charles Plouviez
Dame Stella Rimington
Mrs Daphne Roberston
Sir Kenneth Scott
Scottish Funding Council
Mrs Laura Shanahan
Professor Dan Shen
Mr Tarik Stait-Gardner
The Stevenston Trust
Dr Robert Stewart
Mr Paul Supple
T L Trust
Mr Timothy Upton
Mr Simon Weil
Miss D Wilson
The Wolfson Foundation
Mrs Irené Young
Architect
Page \ Park
Design Team
David Narro
Harley Haddow
New Acoustics
Studio SP
Thomson Bethune
Main Contractor
Interserve
Sub-Contractors
AB Mearns
AFS (Scotland) Ltd
Arthur McKays
Avonside
Avtek Scotland Ltd
Balmore
BJM Interiors
Brightworks
BSRIA
Calder Fabrications
CDS Ltd
City Crafts
Comms World
Contraflow
D Blake & Co Ltd
Deko Scotland
Dumbreck Decorators
Fergmann
Gray and Dick Ltd
Greenroof UK Ltd
Hamilton Bricklaying Services
HAS
Industrial Floor Treatments
Interserve Scaffolding
Jarvey Stone
JB Contracts (Scotland) Ltd
JNC Wet Trades
Lareine Engineering
Legge Steel
Lothian Demolition
Metaltech
M&R Tiling
MSW
Onestop Safety
Orona
Orr Fire Protection Ltd
Oscar Acoustics
Pegasus Flooring
Portal Security
Raeburn Contruction
Reco Hoist Limited
Rentokil
Riddell PM
Roger Bullivant
S&B UK Ltd
Standard Patent Glazing
Safety First
Scottish Lime Centre Trust
S D Cairns
Sutcom
Thistle FM
Thrislingnton Cubicles
V 360
Winters Safety Service
Workspace Design
Wysepower
3DR
Museum Contractors
Constantine
Goetze & Gwynn
Jura Consultants
Lex Burnhams
Nederman
Plowden & Smith
Strategic Content
Studio Arc
Volunteers
Giulia Bellato
Pippin Bongiovanni
Alberto Bonza
Harriet Brain
Calum Hall
Bob Hammacott
Michelle Kirk
Harriet O'Rouke