Desconstruttori Postmerdernisti presents 'In the Beginning was the Sound'
June 7, 2018 @ 6:00 pm

-

8:00 pm

£8 – £12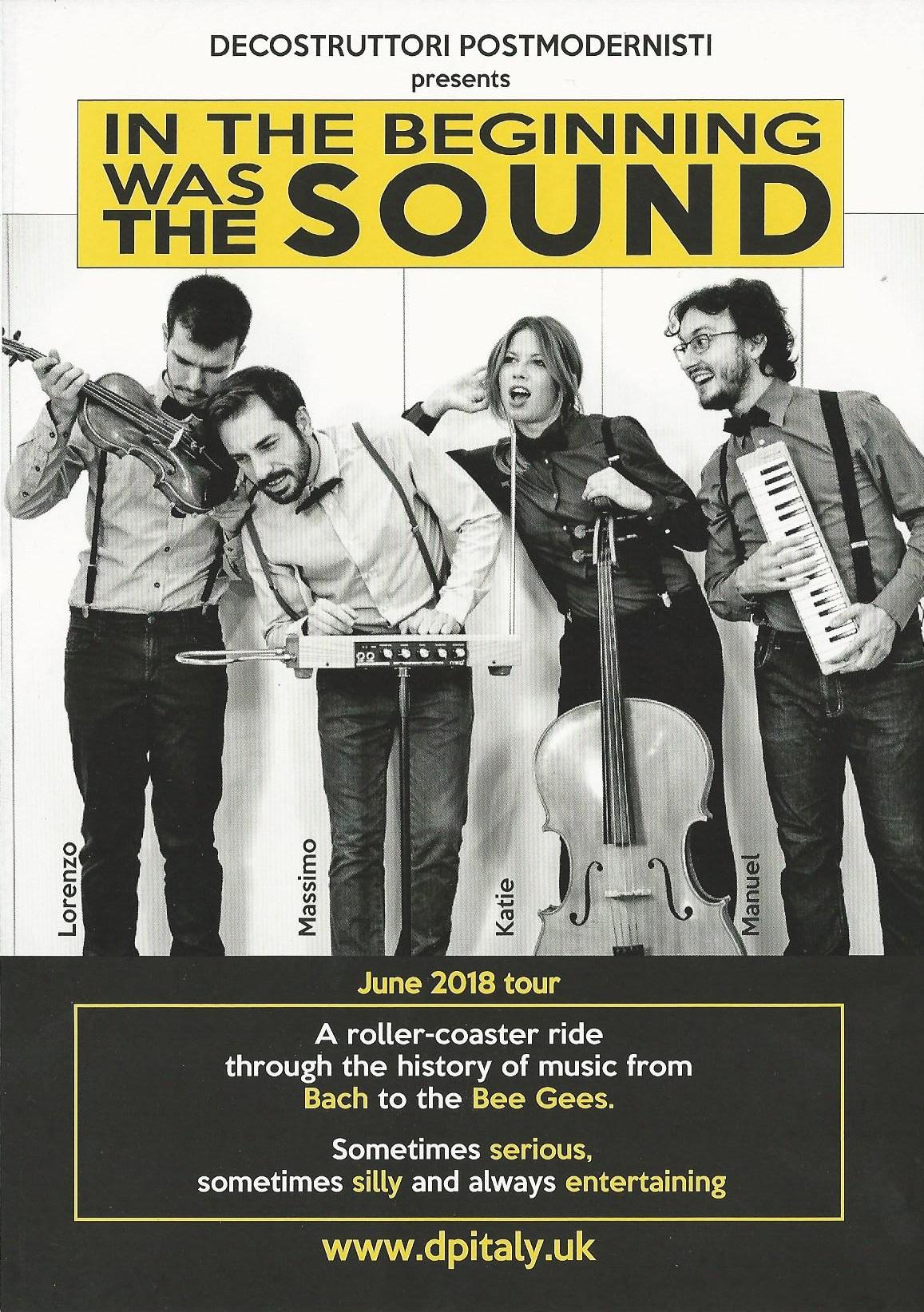 Decostruttori Postmodernisti (DP) are four young Italian professional musicians who blend sharp technical skills with the verve of cabaret, presenting well known pieces in the most unlikely ways imaginable. The otherworldly sound of the Theremin is joined by piano, violin and cello alongside ukulele, melodica, kazoo, bird whistle and slide whistle.
DP's repertoire, often ironic, ranges from Italian classics such as The Good, The Bad and The Ugly to Mozart to Stravinsky to Somewhere over the Rainbow – a classic all of its own.
Tickets: £12 Adult / £10 concession / £8 for groups of 6+
Tickets available here.