Visiting our museum
You no longer need to book tickets in advance of visiting St Cecilia's Concert Hall and Music Museum as we ease Covid-19 restrictions. Please continue to wear a mask (with the exception of those visitors exempt due to health conditions) and follow 2 metre distancing rules; we look forward to welcoming you soon.
Opening Hours:
Monday – Closed
Tuesday – Closed
Wednesday – Closed
Thursday – 10:00 – 16:30
Friday – 10:00 – 16:30
Saturday – 10:00 – 16:30
Sunday – Closed
Upcoming Events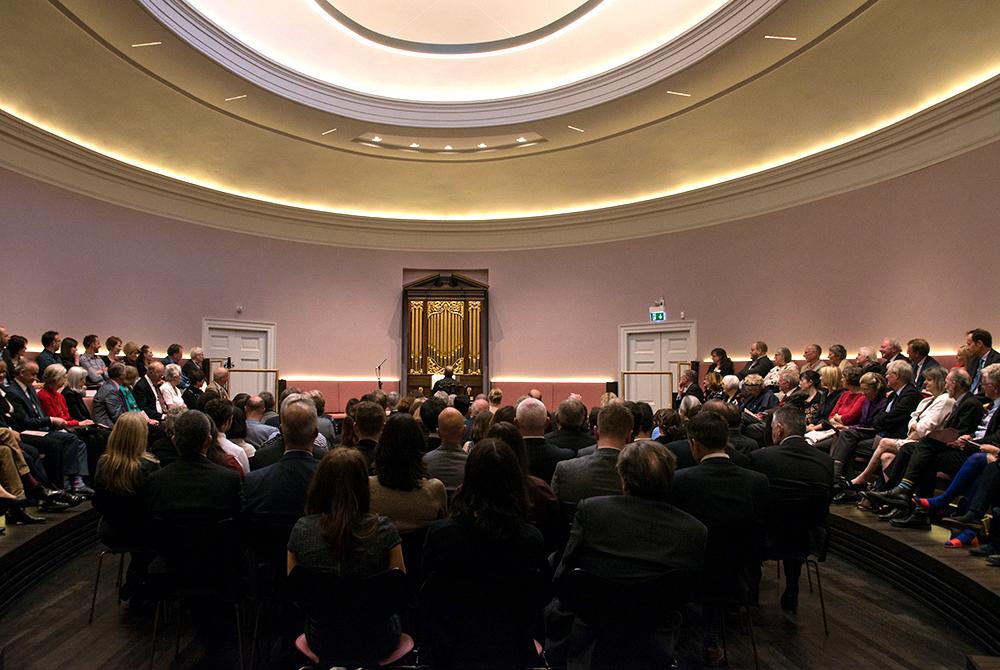 GCS: Sofie Vanden Eynde and Déborah Cachet
08/01/22, 16:30 & 19:30 Sofie Vanden Eynde and Déborah Cachet, as part of the Georgian Concert Society series [book here]
St. Cecilia's Hall is host to a variety of concerts exploring musical styles from around the world in the Sypert Concert Room, an elegant room with a distinct elliptical shape. This room is the oldest concert hall in Scotland and the second oldest in Britain. Commissioned by the Edinburgh Musical Society and designed by architect Robert Mylne (1733-1811), the inaugural concert of St Cecilia's Hall was held in this space in 1763.
During its heyday in Georgian society, the Concert Room was the venue for some of the best performances in Scotland, featuring international performers and composers. Today, it is the perfect setting for everything from historical chamber music to intimate modern concerts and performances.
Family Programme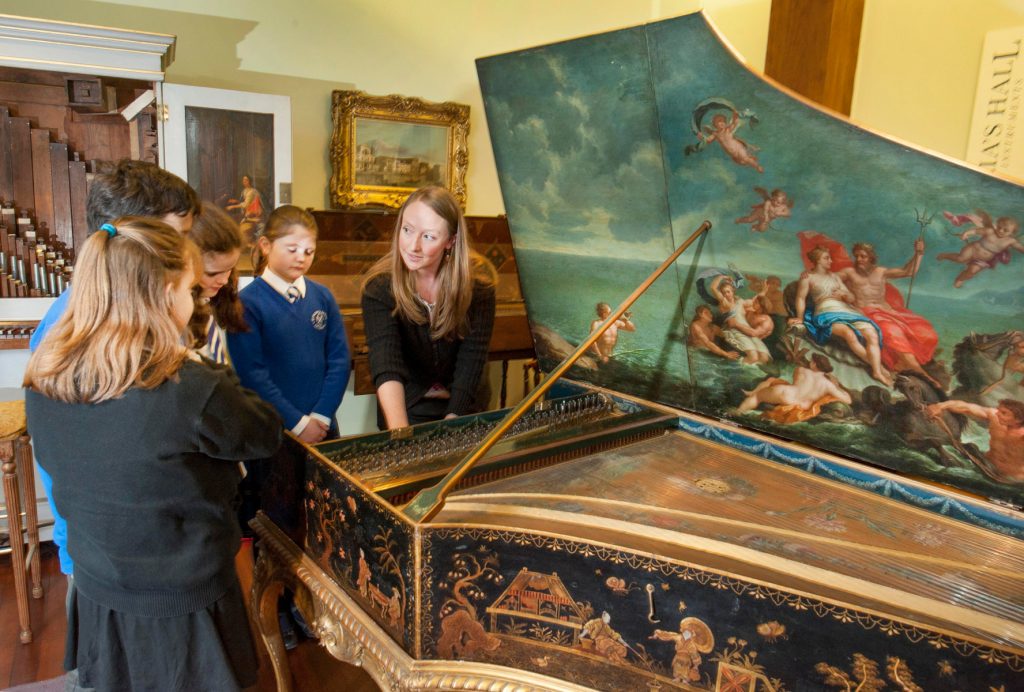 Families and children of all ages are always welcome at St Cecilia's Hall. Come and have fun together while learning about the history of musical instruments.
Our children's tour can help introduce the instruments to young children while our hands-on interactive 'discover drawers' allow visitors both young and old the opportunity to uncover how instruments work.
Children can explore the museum with our Discovery Trail – ask for it at the front desk when you arrive!.
We run a wide range of practical, hands-on workshops, led by musical instrument specialists throughout the year. Look at the Upcoming Events section below to see when the next activity is taking place or contact SCHevents@ed.ac.uk for more information.
In addition, tours or other activities can be arranged to cater for special interests and a varied needs. Please contact SCHgroupvisits@ed.ac.uk for more information.
Venue Hire
St Cecilia's Hall, located off the iconic Royal Mile in Edinburgh's Old Town provides contemporary facilities and comfort, within the stunning 1763 heritage building, uniquely home to a world class collection of musical instruments.
We have two separate spaces available for hire to suit a range of events / activities and budgets:
The Sypert Concert Room (first floor) – max capacity 185 (this number includes all staffing/performers/speakers etc).
The Laigh Hall* (ground floor) – for receptions/refreshments max capacity 60.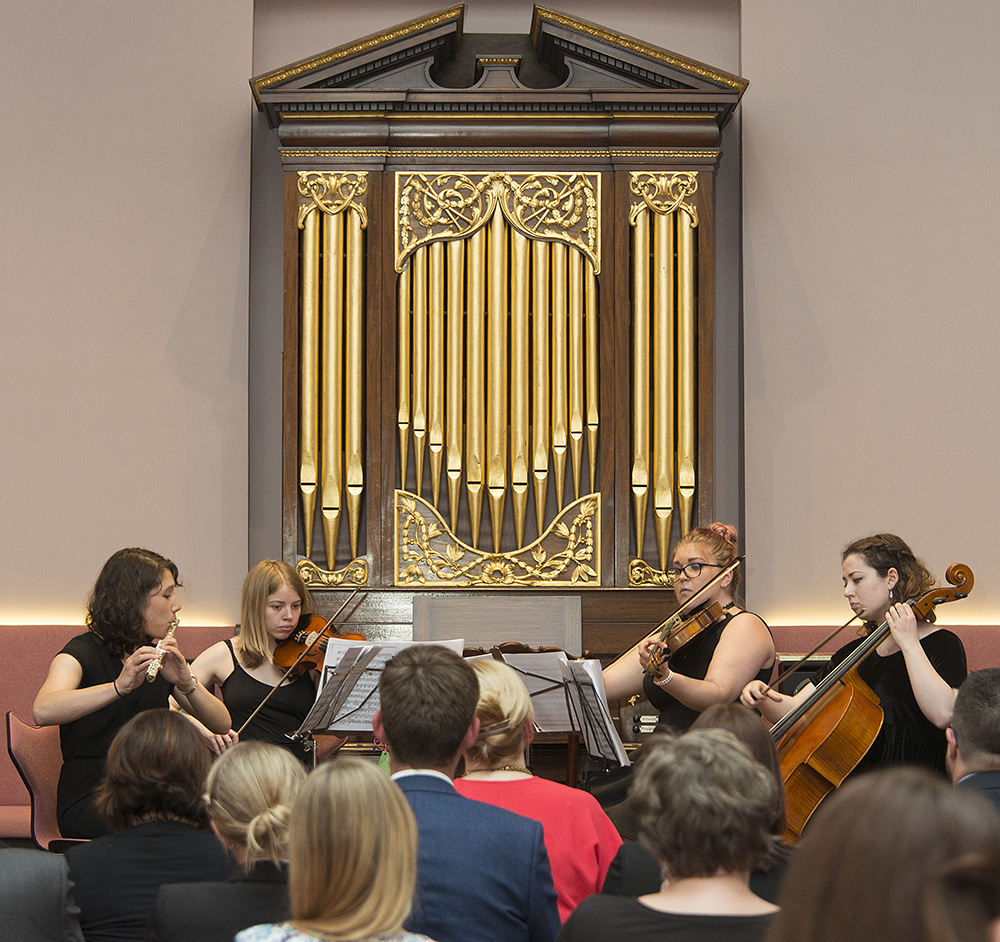 * Note that the Laigh Hall itself is divided in 2 by a glass wall creating 2 spaces, both these spaces comprise the Laigh Hall.
Please note absolutely no catering is permitted in the Sypert Concert Room however refreshments can be served in the ground floor Laigh Hall and Historic Foyer. Catering must be arranged separately by the client as St Cecilia's does not provide this service.
If you are planning a special event, small conference or need a meeting space, we would be delighted to discuss your requirements and organise a viewing of the venue.
If you would like to enquire about venue hire at St. Cecilia's full details and prices are available here or email us for more details: SCHEvents@ed.ac.uk