Visits
Explore the world of music with our interactive school visits. These classes are just a taste of the types of activities available at St Cecilia's Hall.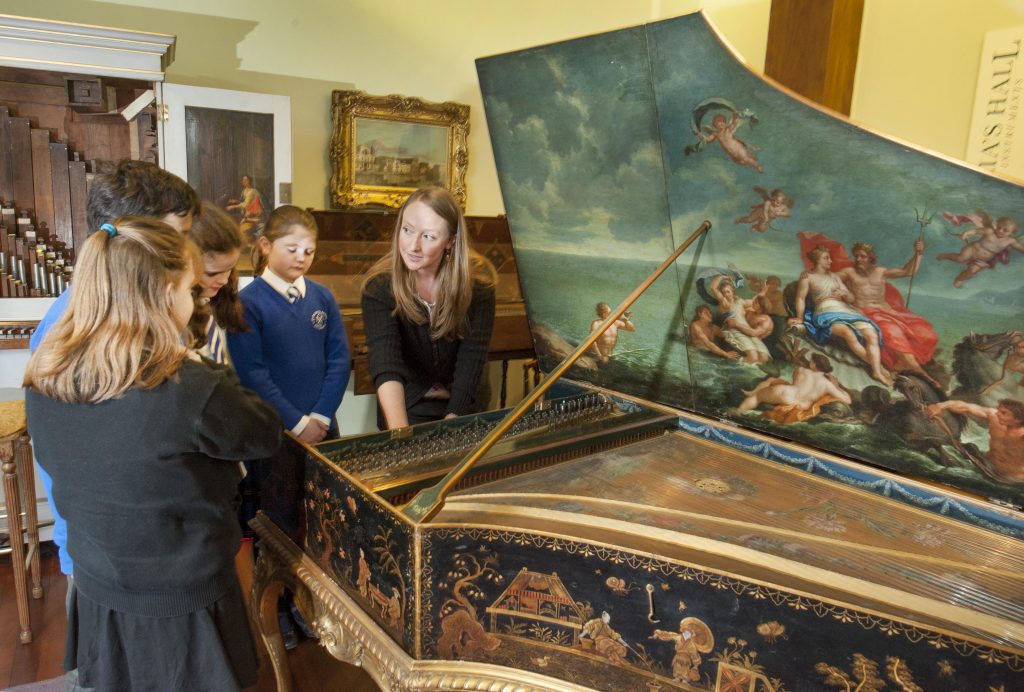 A First Listen: An introduction to the world of musical instruments. From accordions to xylophones see and hear the sounds of the past to the present in this general tour. (P1-7)
Materials Matter: Discover why materials matter when making instruments. See instruments made from unexpected objects (including human bones!) and build your own instrument using a variety of materials to hear how this affects sound. (P3-5)
Musical Maths: Discover the relationship between size and sound in this fun and interactive maths workshop. Hear the difference between our biggest and our smallest instrument. Use garden hoses to create instruments in four different pitches using maths to determine the correct lengths. (P3-5)
Musical Games: Learn musical stomping games, which trace their origins to West Africa. See the types of instruments that would be used in these games and hear how their distinct sounds made the games fun and exciting. Work in groups to create your own game and then teach the rest of the class your routine. (P4-7)
Contact us to find our more ways we can customize your visit to your curricular needs.
Email: Museums@ed.ac.uk
Call 0131 650 2600 (Monday – Friday, 9:00 – 17:00).
Resources